Things to Do in Morocco Sahara
---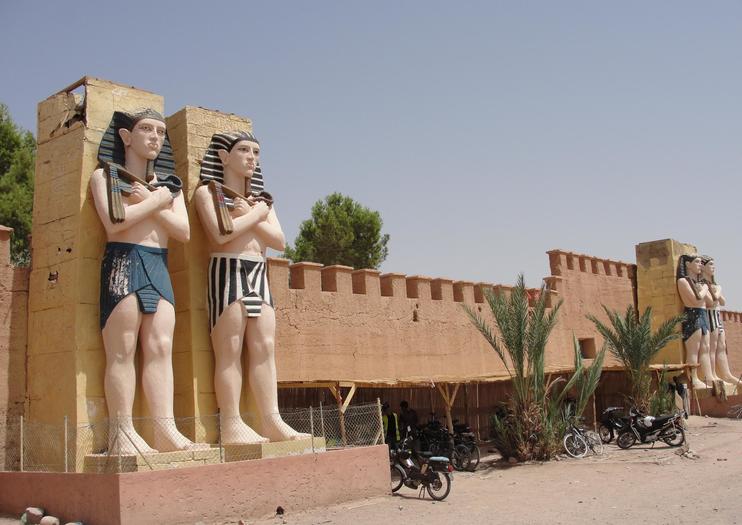 Perched on the edge of the vast Sahara Desert and with access to 30,000 square meters of natural landscapes, the Atlas Film Studios have made a name for themselves not only as the center of Morocco's film industry, but as the world's largest film studio. With a history dating back to the early 1960s, the studios boast an impressive pedigree, having hosted iconic film sets like Lawrence of Arabia, Gladiator and 'Star Wars'; popular movies like The Mummy, Jewel of the Nile, and Babel; and even scenes from recent TV hit Game of Thrones.
Today, the legendary film studios are open to visitors outside of filming hours and tours offer the chance to peek into the studios, see the remains of old sets, marvel over film memorabilia and get the inside scoop on the studio's most famous projects.
Read More
Show Less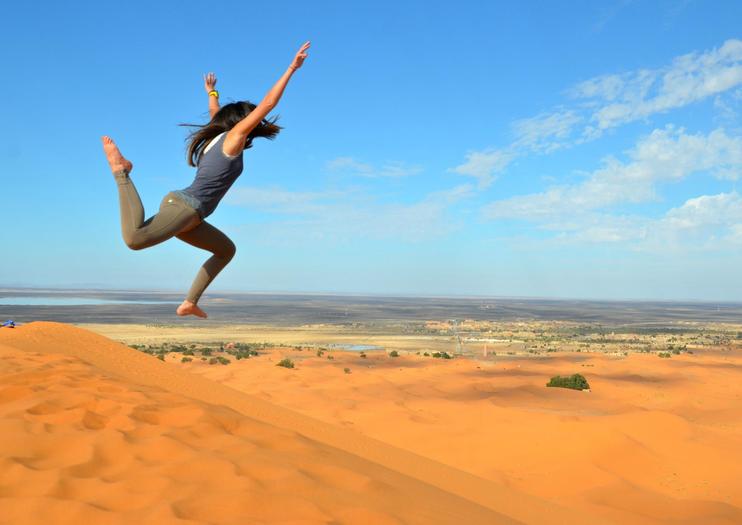 Few places in Morocco offer the epic sunrises and beautiful sunsets found amid the towering sand dunes of the tiny village of Merzouga. Located in the unforgiving Sahara Desert near Erg Chebbi, this quiet destination is known for its iconic views, camel safaris and Berber culture.
Intrepid (and fit) travelers can attempt to climb the massive dunes that surround Merzouga, while less the adventurous embark on a 4x4, motorbike or camel trekking tour. While spotting wildlife in the barren desert landscapes can be a challenge, birders will find plenty of opportunities in spring months when a nearby lake fills with water and attracts rare winged wonders.
Read More
Show Less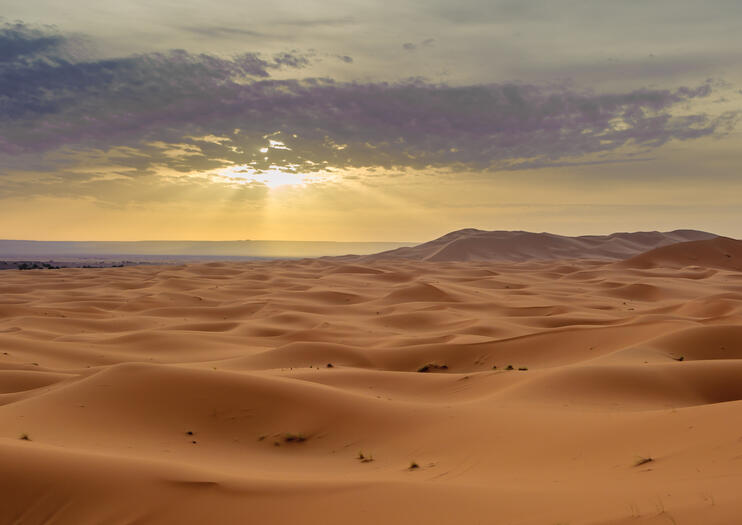 These massive dunes formed by golden wind-blown sand offer visitors an iconic taste of the Sahara's constantly changing landscape. Spanning more than 50 kilometers near the border of Algeria, these towering shape shifters prove a destination for locals and tourists alike. While nearby Merzouga is considered the tourist center of this area, it's the overnight journeys—either by foot, camel or 4x4—into the desert that provide visitors to Erg Chebbi with the quintessential Moroccan escape.
Read More
Show Less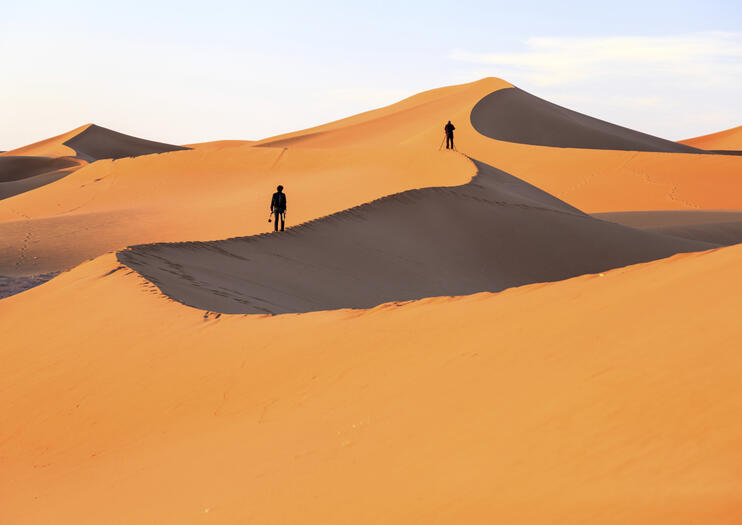 The Sahara Desert has two major dunes that are tourist attractions – Erg Chebbi near Merzouga, and Erg Chigaga near M'hamid. Both dunes are difficult to access – you can only reach them via 4x4 vehicles or camels, or by walking – although Erg Chebbi is better known and more visited. Erg Chigaga offers a somewhat wilder dune experience. You can do camel treks, 4x4 excursions, or overnight camping trips at Erg Chigaga, all provided you've got a guide. There is even a luxury camp at Erg Chigaga, with 10 large tents or a smaller private camp with four tents.
Read More
Show Less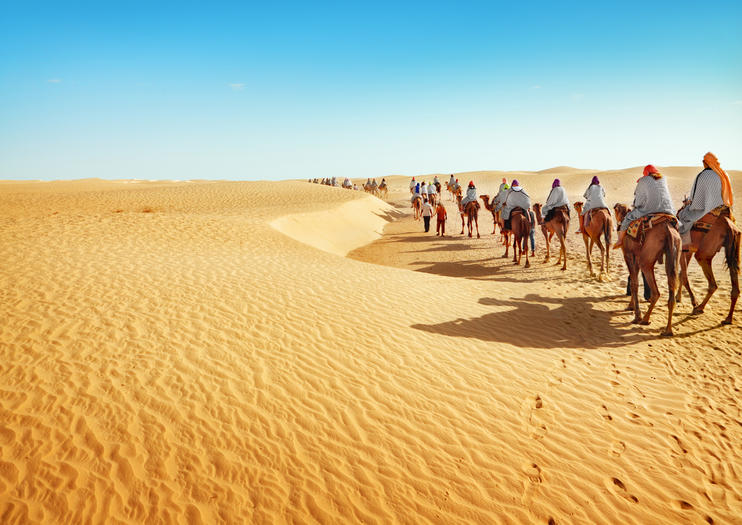 From trekking across the dunes on a camel, following ancient Sahara trade routes, to sleeping out under the stars in a traditional Bedouin encampment, then rising at the break of dawn to watch the sun rise over the desert plains; visiting the Sahara desert will likely check a few things off your bucket list. Multi-day tours from Marrakech are the most popular way to experience the desert and most trips pass through the gateway town of Merzouga, before continuing on to the dunes of Erg Chebbi or Erg Chigaga.
With seemingly endless swathes of untamed terrain, there are also ample opportunities to get off-the-beaten-track and enjoy longer treks through the Sahara, but don't be tempted to go it alone – the scalding hot climate, ferocious sand storms and vast uninhabited plains mean tackling the desert is a task best entrusted to seasoned guides.
Read More
Show Less
---