Things to Do in Morocco - page 4
---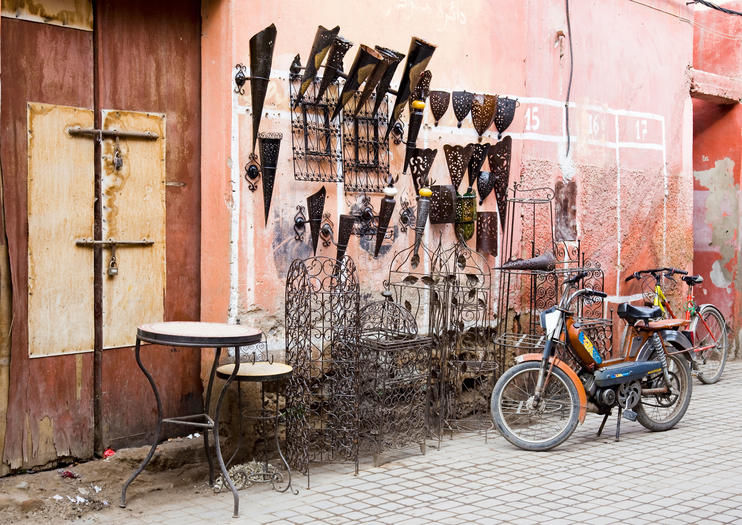 Rue Dar el-Bacha marks the northern edge of Marrakech's Central Medina — the city's heart and soul. This area is also home to many of Marrakech's top shops, restaurants and hammams. Walk along the road, and you'll find shops selling antiques, Oriental rugs, Berber jewelry and housewares, as well as a handful of fondouks — a sort of Middle Eastern caravanserai — dealing in artisan wares like bags, tapestries, hand-painted tile and ottomans.
Dar Moha, ranked among the city's top Moroccan restaurants, occupies a beautiful riad along Dar el-Bacha, where diners can eat al fresco around a patio swimming pool. For a bit of relaxation after a day wandering the medina, Dar el-Bacha boasts two excellent spas, the more traditional, public Hammam Dar el-Bacha (the largest traditional hammam in the city) and the upmarket, spa-style Hammam de la Rose.
Read More
Show Less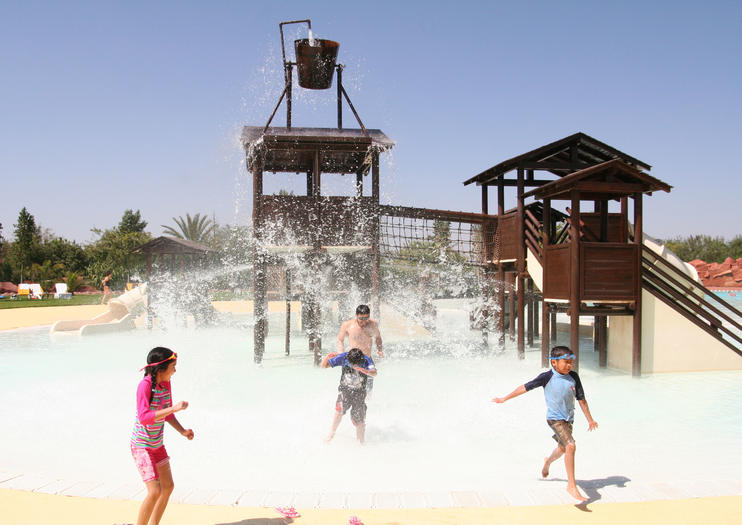 Spread over 24 acres (10 hectares) just outside of Marrakech, Oasiria Water Park offers a perfect place to get away from the city and cool down in sunny Morocco. The water park has a bit of everything you'd expect, including thrilling river rapids and water slides, as well as a lazy river, splash tower, adults-only pool areas and Africa's largest wave pool. Young visitors enjoy their own pirate-themed splash zone and mini toboggan slides.
While Oasiria doesn't permit outside food or drink (except water), the park does have five eating establishments to choose from, including a sit-down restaurant, two fast food counters and a dessert cafe serving waffles, pancakes and pastries.
Read More
Show Less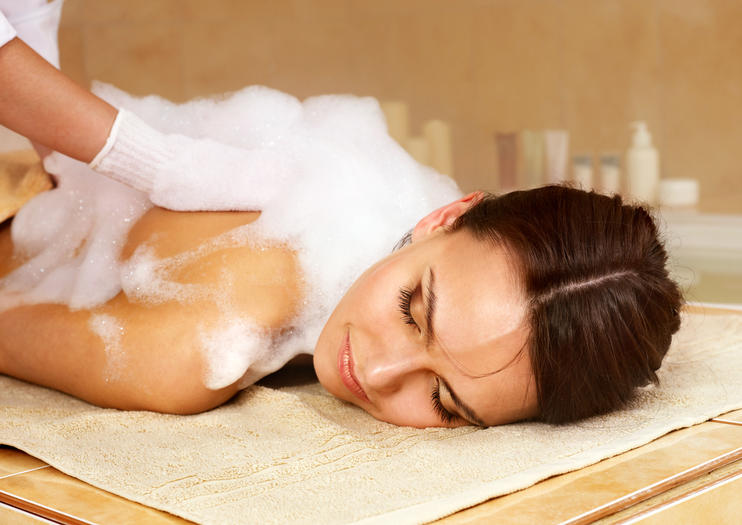 Morocco's bathhouses, or Hammams, are both an important cultural tradition and a right of passage for travelers to the country, and Marrakech's hugely popular Bains de Marrakech (Marrakech Hammams) is one of the most famous, located at the gateway to the Medina. The luxury private spa was the first of its kind in the city, opening in 2001 and now even featuring its own range of cosmetics, sourced from natural Moroccan-sourced ingredients.
The creative mastermind behind the spa is Frenchman Kader Boufraine, whose vision was to marry western facilities and spa innovations with the steam rooms, plunge pools and cleansing scrubs found at a traditional bath house. The Bains de Marrakech's modern flair has served it well, making it a popular choice for first-timers looking to experience the time-honored Moroccan hammam within lavish surroundings and without doing away with their modesty.
Read More
Show Less
---